Simmo's Ice Cream Dunsborough Informative Review 2023
Simmo's Ice Cream takes us back to the delicious gelato we consumed daily in Italy. We can't visit the Margaret River region in Western Australia's South West without going to this ice-creamery, our daughters wouldn't let us. Read on to find out more information along with photos of the grounds.
Simmo's History
Simmo's started back in 1993 with an ancient Irish Ice Cream recipe. The father and son duo opened up with a small ice cream machine that could only make 2 tubs at a time. They started with just 12 flavours and now make over 60 different ones.
They were voted one of The Top 15 Ice Creameries in the World by USA Today, pretty impressive hey!
Simmo's Ice Cream Flavours
There are too many ice cream flavours to list but you can find them on Simmo's Ice Cream page.
As you can imagine, we have tried a lot of different flavours over the years. I can honestly say that I haven't had one that I didn't like. There have, of course, been some stand outs. Between the four of us those were:
Double Toffee
Whiskey Prune
Mango Sorbet
Lemon Cheesecake
Tiramisu
Mango & Macadamia
Honeycomb
The ice cream made using local full cream milk and the best ingredients they can source. Vegans don't have to miss out either as they have a selection suitable.
Family Fun Park
Update 2022: Unfortunately the adventure playground has been replaced with modern playgrounds.
Apart from the delicious ice cream, another great reason to visit Simmo's Ice Creamery Dunsborough, is for their grounds. Lots of seating is provided or you can picnic on the grass overlooking the paddocks.
BBQs are free to use if you want to stay for lunch and maybe a game of mini golf (at a charge).
Look out for Edward the Emu; be warned though; he loves ice cream!
Other Food Options at Simmo's
If for some reason, you don't like ice cream (shock, horror), there are also other options including Yahava coffee, hot chocolate, tea, toasted panini, waffles, and sundaes.
Simmo's Dunsborough Opening Hours
Open 10 am – 5 pm every day except Christmas Day.
Locations of Simmo's
This one is located at 161 Commonage Road, Dunsborough in Western Australia.
There are plenty of stockists around WA plus Mandurah & Rottnest Island have their own shops. You will most likely see it on the menu at restaurants in the region.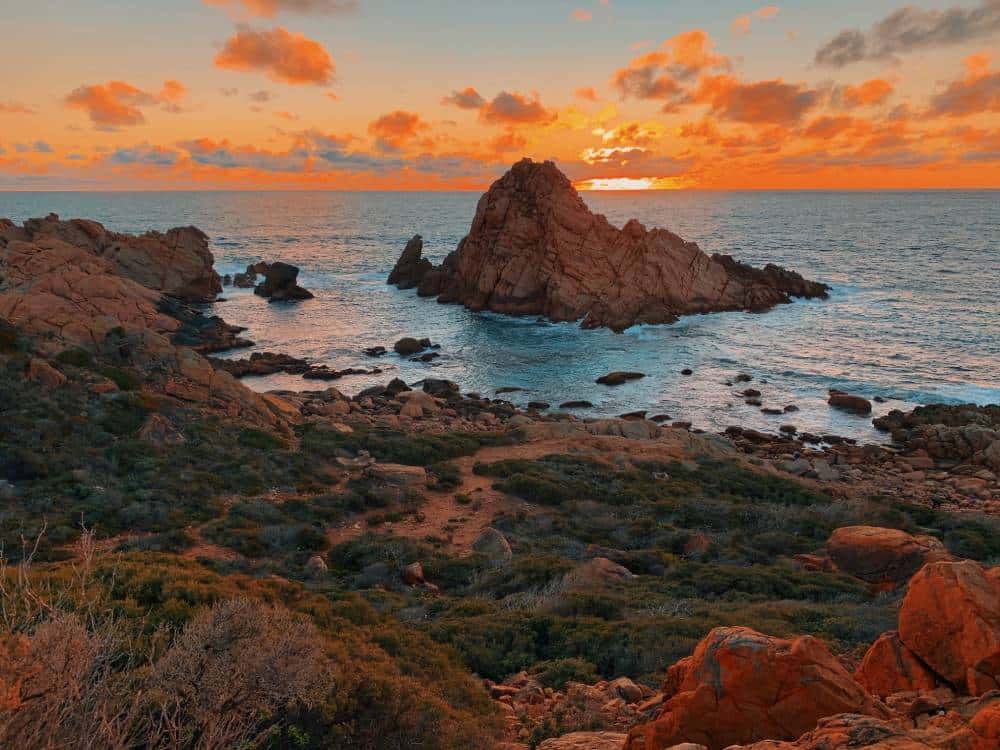 Things To Do in Dunsborough
Don't miss this free guide on other things to do in Dunsborough and surrounds


Other Things To Do in the Margaret River region
For more ideas on the must-see places and attractions in the Margaret River region, please see the following guides:
This detailed travel guide provides information on all the regions that make up Australia's South West. Read about the destinations, including what to do and where to stay.
Read More….

For other ideas on where to visit in Western Australia along with the best things to do, where to stay, how to get around, and other essential information, click on the link below.


If you found this article helpful, please consider booking through one of our links. The small commission I may receive helps with the cost of running the site. Thank you.