Aravina Estate is a stunning vineyard and winery located in Yallingup, within the Margaret River wine region in Western Australia. The estate produces fine wines, and its vineyards are home to a range of grape types, including Cabernet Sauvignon, Merlot, Shiraz, Tempranillo, Malbec, Sauvignon Blanc, Semillon, Chenin Blanc, and Chardonnay.
This winery is a place for everyone to enjoy with fine wines, delicious food, a playground, beautiful views and gardens, homewares, a surf gallery, and a car museum.
Disclosure: This post may contain affiliate links (of which we use) so we may receive a small amount of commission if you buy something through them. As an Amazon Associate, I earn from qualifying purchases. You can read the full disclaimer here.
Aravina Estate Location
Aravina Estate is on Thornton Road, Yallingup, in Australia's South West.
Aravina Estate Opening Hours
Aravina Estate is open every day from 11 am to 5 pm, except Christmas Day and Boxing Day.
Aravina Estate Owner
The property was established in 1986 by Amberley Estate but was bought by Steve Tobin and his family in 2010. His vision was to be a tourism destination, not just a vineyard. I'd say his vision has come true as Aravina is one of the most popular attractions in the Margaret River region.
Aravina Estate Vineyards
This picturesque estate covers 180 acres (73 hectares), of which 64 acres are under vine. The vineyards, first planted in 1986, produce ultra-premium grapes due to the free-draining, lateritic, gravelly soil.
You will see that most of the vineyard is structured around a vertical shoot positioned trellis with just the old Cabernet Sauvignon block grown on a Lyre trellis system, which provides an open canopy system resulting in optimal air circulation.
All  Aravina's wines use only grapes grown on the estate, and the whole process from vine to bottle is completed on-site.
Aravina Estate Wine Tasting
While visiting, you can choose to try some of the quality wines produced by chief winemaker Ryan Aggiss. My personal favourite is their chardonnay.
If you want a special experience, book the degustation lunch and wine pairing in the Private Tasting Room.
Please note that there is a A$10 tasting fee which is offset against any wine purchases.
Aravina Estate Restaurants
You have the choice of the more formal restaurant, a relaxed setting in the Pizza Bar area, or picnicking on the manicured lawns.
A La Carte Restaurant
Ben Day, named by Rob Broadfield as one of the best Chefs in the South West, is the chief chef at Aravina. He sources the finest local ingredients and tries to use as much organically sustainable produce as possible, including from their own kitchen garden. The result is a seasonal menu full of flavour and creativity.
Examples of the main courses on the autumn menu include Ricotta Gnocchi, Line-caught Fish, and Futari Wagyu Beef.
Prices start at A$70 for two courses, A$85 for three courses, and A$130 with matching wines.
Children are catered for with favourites like a Wagyu Cheeseburger, Pasta, and Fish for A$25, which includes the main dish, gelato, and a juice or soft drink.
The restaurant is open from Wednesday to Sunday, and bookings are required.
Riviera/Pizza Bar
Dine at Riviera/Pizza Bar with gourmet Italian pizzas for around A$28 made with the finest local produce and vegetables and herbs from the kitchen garden. The bar menu also includes grazing boards and dishes like Peking Duck Spring Rolls, Salt & Pepper Squid, and Fish & Chips.
Booking is not required.
Note: There's a 15% surcharge on Public Holidays.
Aravina Beer Taphouse
If wine is not your thing, don't despair, as the Taphouse has you covered, serving a range of beers, cocktails, and soft drinks. The beer taphouse is open every weekend and every day from 27th December to the end of the summer school holidays.
Their 8 Waves Brewing Company, named after the famous eight surf breaks of the South West, offers five beers on tap such as IPA, IPL, Pale, Pilsner, Kolsch Ale, plus Cider. If you can't decide, there's a tasting paddle of all five beers.
Prices in March 2022 were A$9 for a middy, A$13 a pint, and A$15 per tasting paddle.
Check out the mural by local artist Aidan Lee Smith while you are there.
Aravina Estate Playground & Gardens
Aravina's manicured gardens are beautiful, with outlooks of rolling hills, vineyards, and natural bush. Admire the pink and blue hydrangeas, roses, and spectacular camellias as you walk from the car park across the bridge to the Cellar Door and Restaurant.
Parents and carers will be thankful for the European-designed playground where kids can play while they enjoy the view, food, and drink.
Aravina Estate Sports Car & Surf Gallery
One of the most popular attractions of Aravina Estate, apart from their wine and food, is the sports car and surf gallery.
The gallery hosts a range of Australian sports cars, vintage cars, and motorbikes which is updated during the year with new additions.
Surf WA has partnered with Aravina Estate for Western Australia's first official surf museum, housing the only official collection of surfing memorabilia in WA. I was particularly interested in this as my father-in-law surfed in the region in the 60s and 70s and has so many stories of that time. It's an important part of the local history and shaped the way the region is today.
The gallery is open from 11 am to 5 pm daily (except Christmas Day & Boxing Day).
Aravina Estate Weddings
Aravina is a popular place to get married, and I'm sure you'll understand why when you visit. It's a romantic spot with idyllic gardens, winding paths, and elegant chandelier function rooms.
Is Aravina Estate Dog-Friendly?
Due to food being consumed on the lawn area, dogs are not allowed on the property.
Margaret River Wine Tours
If you don't have a designated driver and want to visit wineries, try one of the tours by Viator. They are competitively priced and offer free cancellation up to 24 hours before on most tours.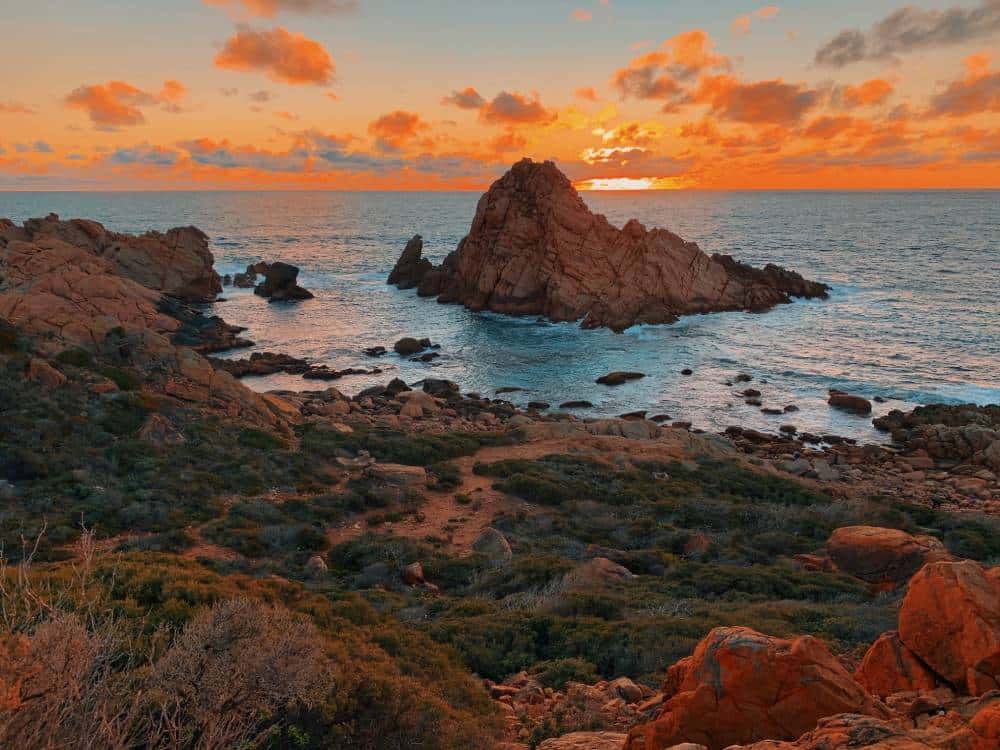 If you want to explore more of Australia's South West, don't miss this free travel guide.


For other ideas on where to visit in Western Australia along with the best things to do, where to stay, how to get around, and other essential information, click on the link below.


If you found this guide on Aravina Estate helpful, please consider booking through one of our links. It won't cost you anything but will help towards the cost of running this site. Thank you.